The temple of Aryabal is called a meditation temple and was completed in 1998-2004. A Tibetan monk examined the site and said, "This place is suitable for building a temple because it is a place with springs and natural energy."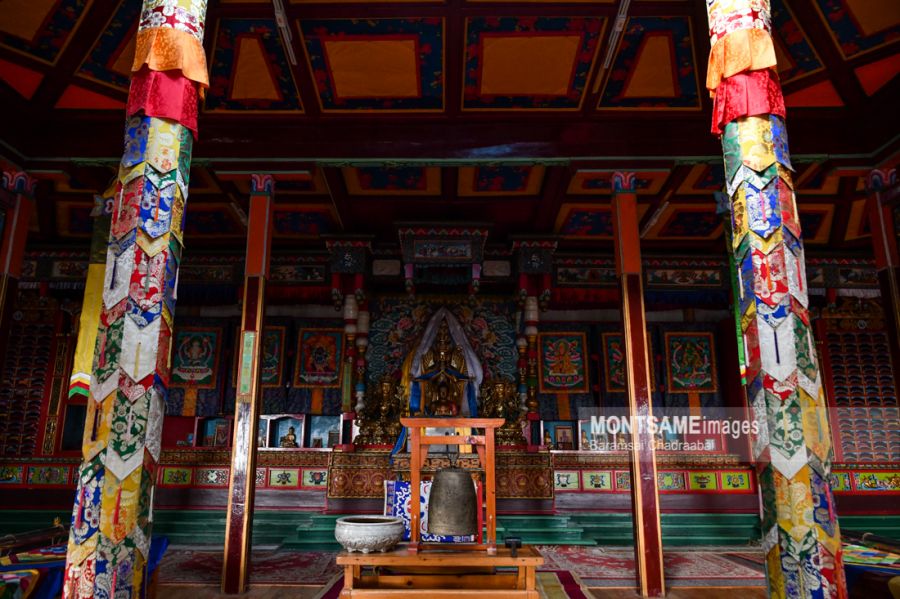 The mountain stone was repaired and a 108 + 8-storey stone staircase was built to the entrance of the temple. There are 108 kinds of human sins, and human skin has innumerable holes, but among them there are 108 holes that absorb bad energy, and there are 108 rights to close those 108 holes. 8 is the 8 dark universes of man's previous life, from which he must be freed.
The temple is surrounded by 108 small stupas, 8 religious offerings, and a metal fence decorated with symbols such as the supplier's treasure and the soyombo. It is said that the mantra "Um mani badmi hum" is recited many times as you turn the 108 wheels around the temple building.