Brief information:
It is located 45 km south of Sainshand, the capital of Dornogovi aimag, and more than 20 km from Khan Bayanzurkh Mountain. D.Danzanravjaa, a famous 19th century Mongolian enlightener, poet and nobleman, founded Khamar Monastery in 1820 at the age of 17 in Uvur Khamar. Khamrin Monastery has four sections: Zuun Khuree, Baruun Khuree, Tsokhon, and Duinkhor.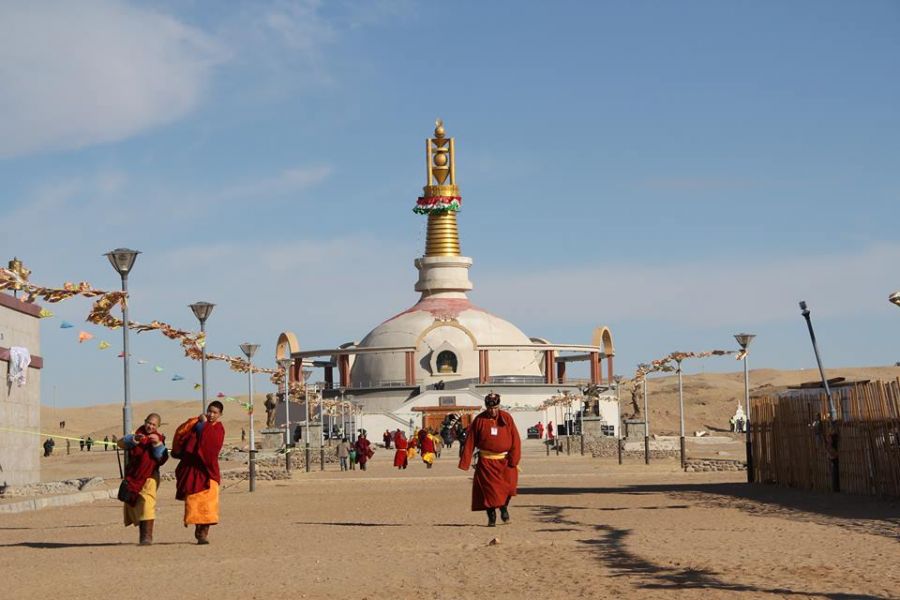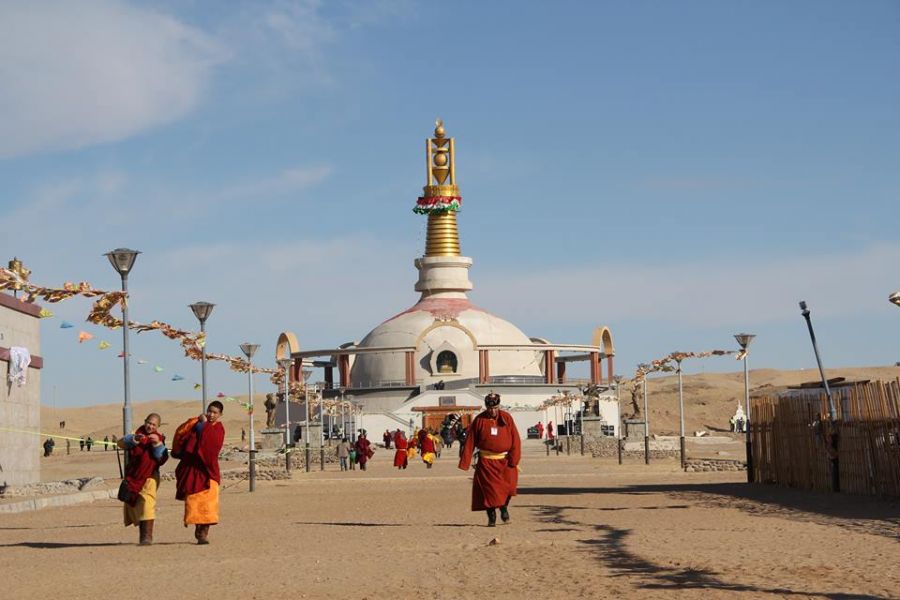 Location: Urgun soum, Dornogovi aimag
Coordinates: 44 ° 35'49.0 "N 110 ° 16'26.0" E
There are four aimags: Lama, Khamba, Bagshiin, and Nomchii, and the Red Religious Monastery with Avga, Choir, Lamrim, Duinkhor, and Children's Datsan has more than 80 monasteries and more than 500 monks. At the time of the destruction of the Khamrin Monastery, Lama G.Tudev hid 64 coffins from Noyon Khutagt D.Danzanravjaa's burial temple and kept them for 52 years, burying them in a cave until 1990.
The remaining items were returned to Khamrin Monastery, which resumed operations. It is a tradition to visit the following places near Khamar Monastery. This includesOld Stupa: The largest stupa in Mongolia was built and opened on September 10, 2011 near Khamar Monastery.
Mongolian ger-shaped, 32 meters high, 5 sides. The stupa was first built in 1823 by Noyon Khutagt. It is said that it was created to make the Mongolian state prosperous, to keep its people free from diseases, and to keep its land free from drought and dzud.