If you plan to travel from Ulaanbaatar capital city to the locals, you can take by intercity bus, Ulaanbaatar railbus, shared taxi, train or domestic flights. Intercity buses are the main source of public transportation from UB to locals.
Intercity transport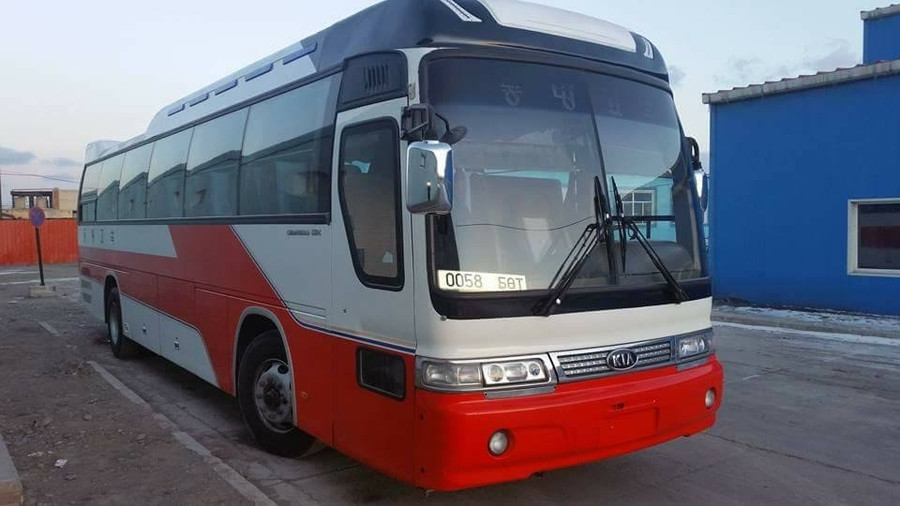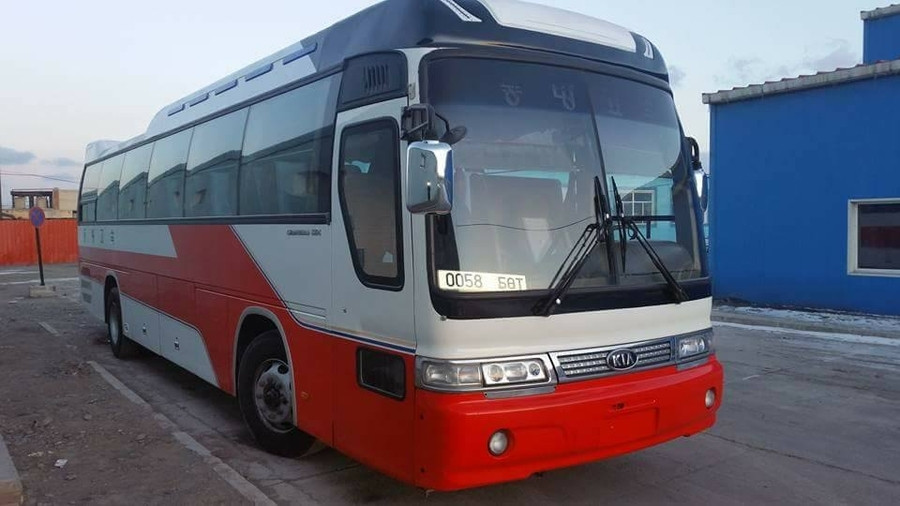 Intercity public transportation is available to several provinces/cities via the Songinokhairkhan passenger transport center in the western part of Ulaanbaatar. It is called "Dragon bus terminal".
Destinations are as follows:
Ulan-Ude of Russia and provinces of Arkhangai, Bayan-Ulgii, Bayankhongor, Bulgan, Gobi-Altai, Gobisumber, Darkhan-Uul, Dundgobi, Zavkhan, Orkhon, Selenge, Uvurkhangai, Tuv, Uvs, Khuvsgul and Khovd.
The public transportation is also available to several provinces/cities/districts via the Bayanzurkh passenger transport center in the eastern part of Ulaanbaatar. It is called "Tenger plaza".
Destinations are as follows:
Provinces of Sukhbaatar, Khentii, Dornod, Umnugobi and Dornogobi, Baganuur and Bagakhangai districts, as well as Erenhot of China.
Lavai is a very new bus terminal and, at the moment, operates routes to Umnugovi, Zavkhan and Dundgovi Provinces. Head there if you are looking for a way to get Manhzushir Monastery.
Ticket booking:
Visit https://eticket.transdep.mn/ and book via online ticketing system. Payment is made through Master and Visa cards.
Booking a ticket at the passenger transport center.
Information Center: +(976) 1900-1234
Ulaanbaatar Railbus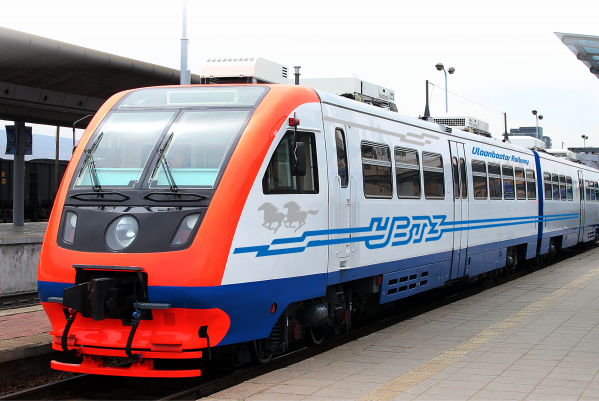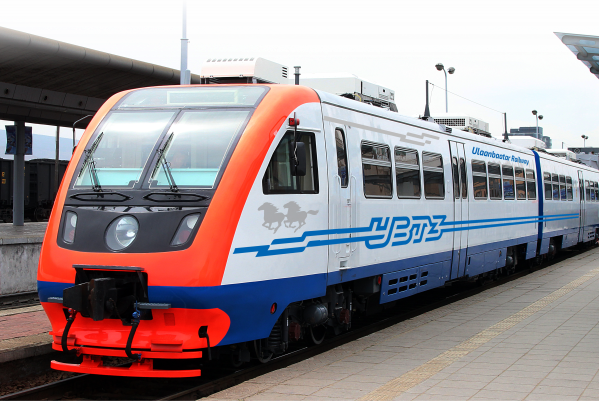 In 2019, a new Railbus service was launched between Ulaanbaatar and Darkhan. This modern, fast, significantly shortened the length of the journey.
The train operated every day except Tuesday, departing Ulaanbaatar at 09:00, and reaching Darkhan city at 13:30. Tickets cost less than $6 one way.
Shared Taxi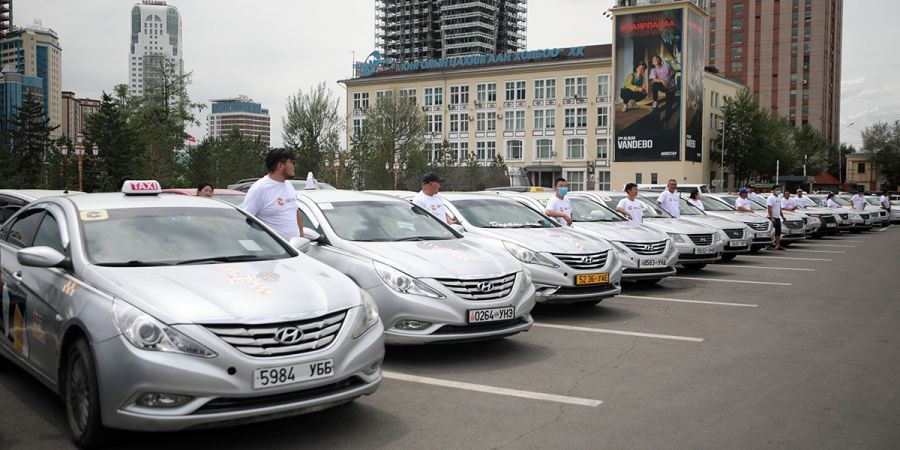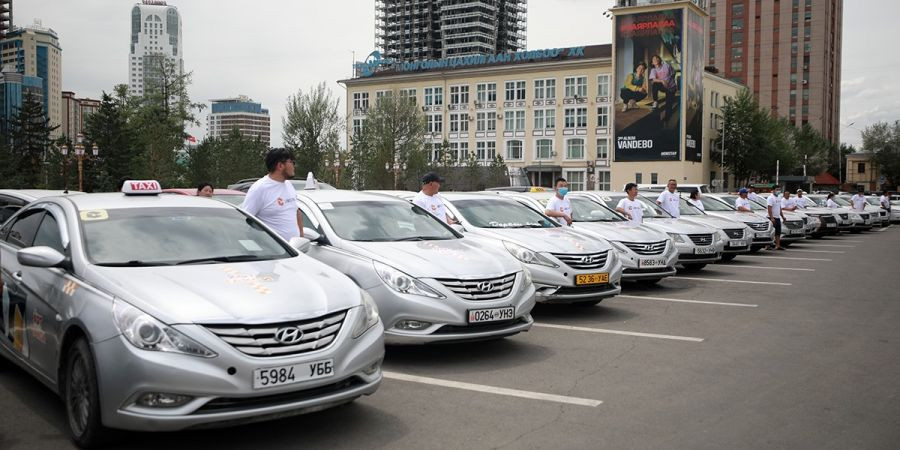 Shared taxis are an essential part of the intercity transport in Mongolia. Usually, they are only slightly more expensive than public transport but are much faster and have a flexible schedule. You can find them at every major transport hub – bus terminals, major bus stops, train stations, occasionally also big markets such as Narantuul.
Sharing long-distance drives is so popular in Mongolia that an application called Zamdaa has been recently created. It connects passengers and private drivers planning to go to the same destination. There is no specific price given, but when ordering the ride, the passenger is obliged to specify how much he or she would like to donate to cover travel costs.
Train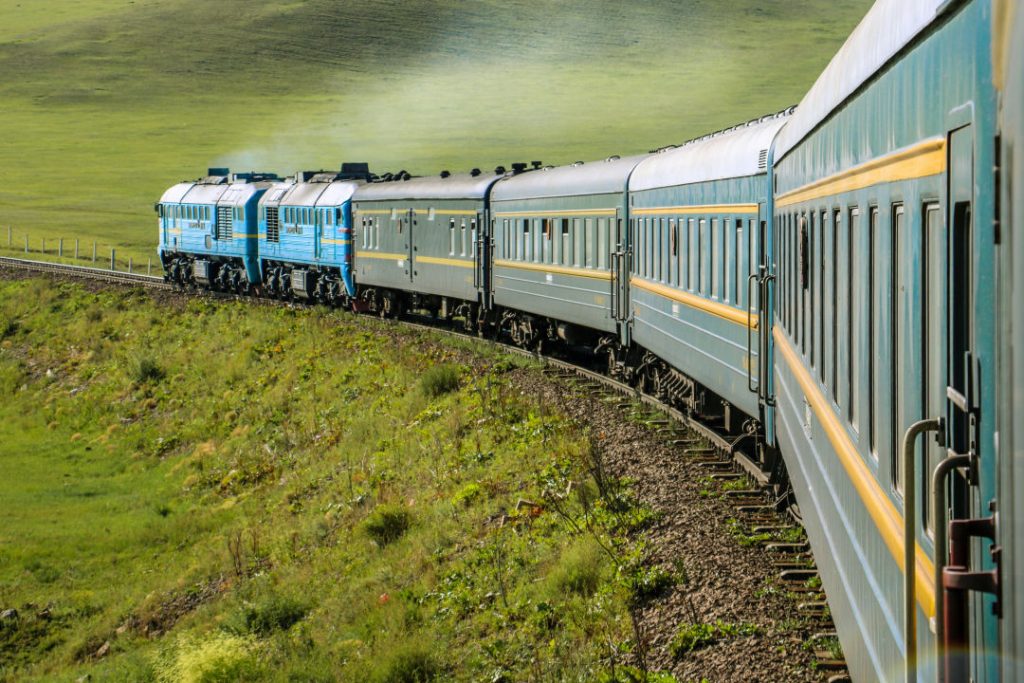 Rail transport in Mongolia is an important means of travel in the landlocked country of Mongolia, which has relatively few paved roads. You can go to Ulan-Ude, Moscow, Novosibirsk and Irkutsk in Russia, as well as Erenhot and Beijing in China, or come to Ulaanbaatar through such cities by train. Within Mongolia, you can go to the provinces of Darkhan-Uul, Selenge, Orkhon and Dornogobi by train.
Ticket booking:
Online booking via https://eticket.ubtz.mn/
Booking a ticket at the Ulaanbaatar Railway Station.
Local booking office: +(976) 21-242473
International booking office: +(976) 21-242471
Domestic Flights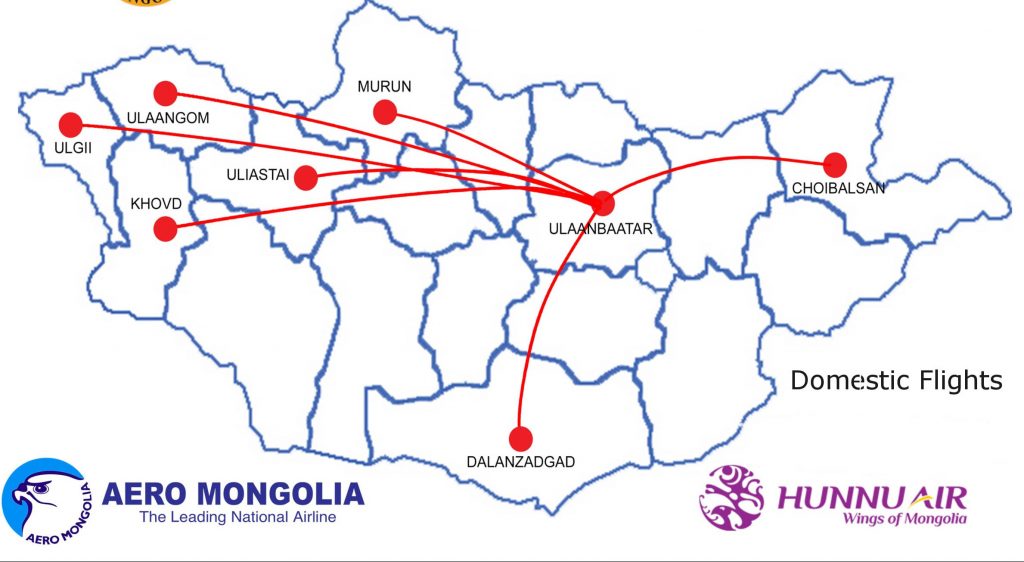 Airline companies which provide flights from abroad to Ulaanbaatar, from Ulaanbaatar to abroad and from Ulaanbaatar to rural areas are Aero Mongolia and Hunnu Air. Hunnu Air operates with ATR 72 and Embraer E190. Aero Mongolia has Embraer ERJ-145LR.
Together the airlines provide flights to eleven domestic destinations – Altai, Bayankhongor, Choibalsan, Dalanzadgad, Khovd, Ulgii, Ulaangom, Ovoot, Oyu Tolgoi, Murun, and Uliastai. While it's possible to fly, for example, from Ulgii to Ulaangom, to get from Ulgii to Choibalsan, you must first return to Ulaanbaatar.
Schedules and prices are available on the airlines' websites. Hunnu Air also offers an option of purchasing tickets online with an international credit card. Otherwise, tickets are available at offices of airline ticketing agents in Ulaanbaatar. One of the biggest, operating under the brand of Airmarket, is located just left of Sukhbaatar Square.
Domestic airlines in Mongolia operate based on summer and winter timetables. The summer schedule usually starts at the end of May and lasts until early October. Although their frequency and variety are lower in the initial and final weeks of the period, flights are frequent and offered to all available destinations.
During the top tourist season, it's almost impossible to get a last-minute seat. Make sure to buy your ticket well in advance.
The Winter winter schedule offers a significantly reduced number of connections. The only local airport that has been consistently opened throughout the winter is located in Bayan-Ulgii. Occasionally, one or both airlines launch winter flights to Murun in Khuvsgul Province.
Local airports are usually located several kilometers away from the towns, so you need to arrange some sort of transport or be prepared to hike. Sporadically taxis may be available at the airport, but you shouldn't really count on that.